Weyermann® on tour: Cerveza Mexico 2022, Mexico City, Mexico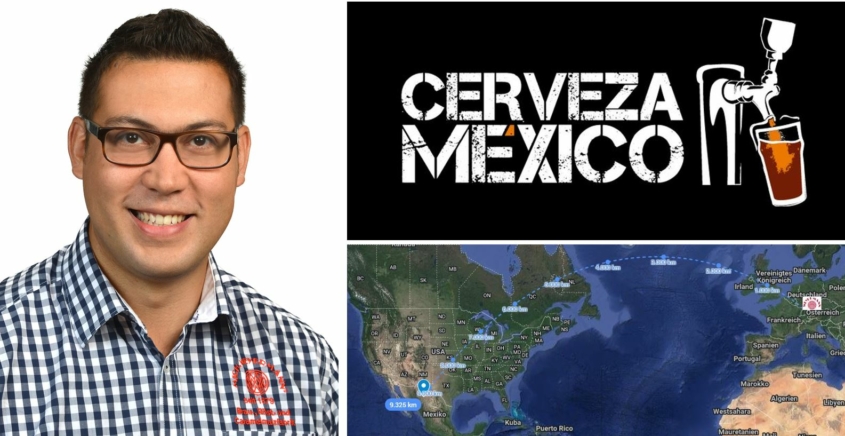 We wish our Weyermann® Malting & Brewing Expert Alirio Caldera, an enjoyable flight now, as he is heading to Mexico!
In a red and yellow mision, he will represent Weyermann® Malts there together with the team from MiCerveSa, our Weyermann® distribution partner for Mexico, at the Expo Cerveza Mexico.
The Expo Cerveza Mexico 2022 is the most important event of the Mexican brewing industry. It combines three highlights under one roof: a brewers' and suppliers' exhibition, a brewers' conference and a beer competition.
The Copa Cerveza Mexico beer competition takes place prior to the trade fair and is organized by our partners from MiCerveSa.
Alirio Caldera was once again invited to serve as beer judge this year, which is why the first stop of his trip takes him to Chihuahua. There, all beer judges are coming together to taste and evaluate the submitted beer specialties from Monday to Wednesday. The awarding of the winners will take place during the Expo Cerveza Mexico 2022.
We wish Alirio Caldera a fantastic time in Mexico and are already looking forward to some impressions!
More:
https://www.cervezamexico.com/cdmx/
https://www.micervesa.mx/
https://www.weyermann.de/wp-content/uploads/2022/10/Unbenannt.jpg
817
1585
Ebony Rogers
https://www.weyermann.de/wp-content/uploads/2019/01/weyermann-logo-brdr.png
Ebony Rogers
2022-10-15 09:55:58
2022-10-13 13:50:06
Weyermann® on tour: Cerveza Mexico 2022, Mexico City, Mexico