Fermentis Sharing Days, Lille, France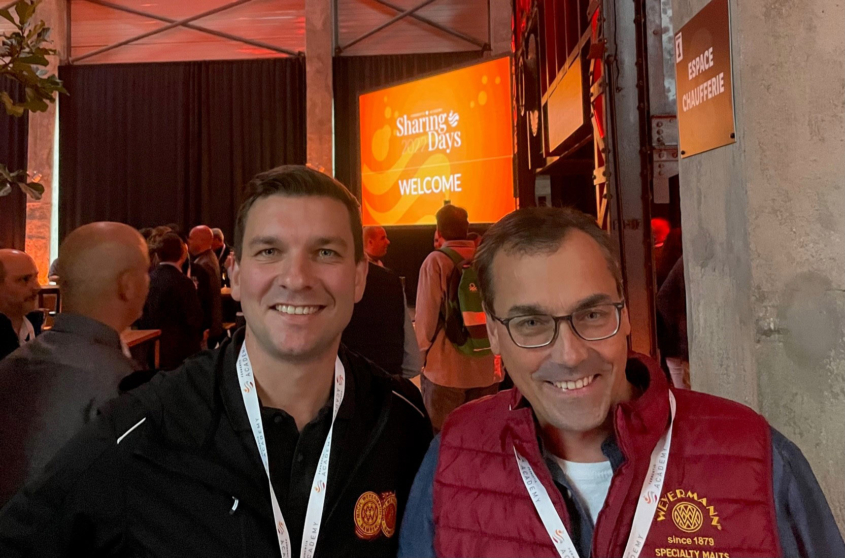 Our two Weyermann® customer consultants Ulrich Ferstl and Jörn Petersen enjoyed two fantastic days with plenty of fresh input, wonderful exchange of knowledge and experience as well as networking opportunities on an international level as part of the Fermentis Sharing Days in Lille, France.
Fermentis® is the world leader in the area of yeast technology and offers high-quality dry yeast. These are internationally proven yeast strains for bottom- and top-fermented beer specialties, distillates and ciders.
As a customer and exclusive distribution partner for Fermentis® in German-speaking countries, we use the products on a daily basis and are pleased to be able to offer our customers competent advice in terms of yeast.
The Fermentis Sharing Days offered the 150 invited guests (distribution partners, scientific institutions, direct customers) from 36 countries a varied program: theoretical training, practical tastings and tours of the new Fermentis® campus including a visit to the new, state-of-the-art brewing plant and much more.
Our customer consultants will certainly keep fond memories of the successful and perfectly implemented event for a long time to come!
We are pleased to announce that, in cooperation with the Fermentis Academy, we will be hosting a seminar on October 18th, 2022 on the subject of "Active dry yeast for non-alcoholic beers and sour beer" at Weyermann® Malts in Bamberg!
We will share information about registration shortly!
We thank Fermentis® for the invitation to their wonderful event and look forward to seeing our friends again in Bamberg!
https://www.weyermann.de/wp-content/uploads/2022/09/Fermentis-Sharing-Days_Lille_Sept.-2022_Titelbild.jpg
1099
1665
Ebony Rogers
https://www.weyermann.de/wp-content/uploads/2019/01/weyermann-logo-brdr.png
Ebony Rogers
2022-09-22 15:12:00
2022-09-22 15:14:49
Fermentis Sharing Days, Lille, France