10,000 batch of malt produced at Weyermann® in Clingen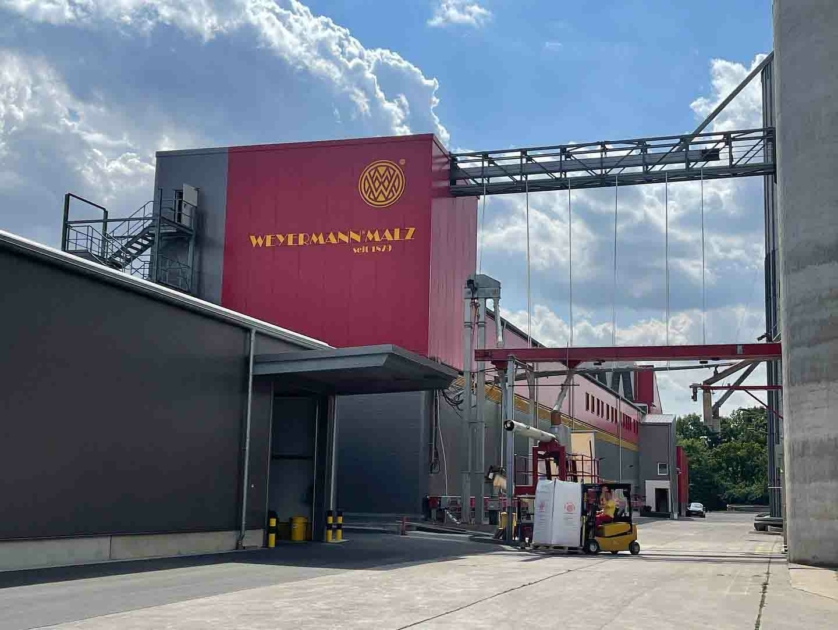 The 10,000 batch of malt was recently produced there!
Our Weyermann® Pilsner malt was produced from the historical brewing barley variety Barke®.
26 years ago, in the spring of 1997, the very first batch was produced on site. At that time, 12 employees worked at the location. Only Pilsner malt was produced.
At that time there were no large outdoor silos and no bagging hall.
The malthouse with its "Wanderhaufen" process experienced many changes of ownership before Weyermann® acquired the company – back then Thüringer Malz – in 2017.
Since taking over the plant, we have put a lot of time, passion, effort and, above all, money into the renovation and renovation work. Among other things, extensive construction work was carried out inside to ensure production according to the highest hygienic standards! – A big bag shipping hall was built and the entire facade was renovated.
Today the entire ensemble shines in our beloved red and yellow Weyermann® look!
The location of the malthouse in one of the best brewing barley growing regions in the world helps us meet the ever-increasing demand for craft terroir malts.
18 employees work here hand in hand every day and process barley, wheat and rye with a wide variety of origins and specifications into various Weyermann® malts!
We happily celebrate this wonderful milestone and send best regards to our team in Clingen!
You rock!
https://www.weyermann.de/wp-content/uploads/2023/10/Clingen_02.jpg
1083
1440
Ebony Rogers
https://www.weyermann.de/wp-content/uploads/2019/01/weyermann-logo-brdr.png
Ebony Rogers
2023-09-29 09:18:36
2023-10-04 09:27:30
10,000 batch of malt produced at Weyermann® in Clingen