The innovator of Weyermann® turns 65: President Thomas Kraus-Weyermann celebrates his birthday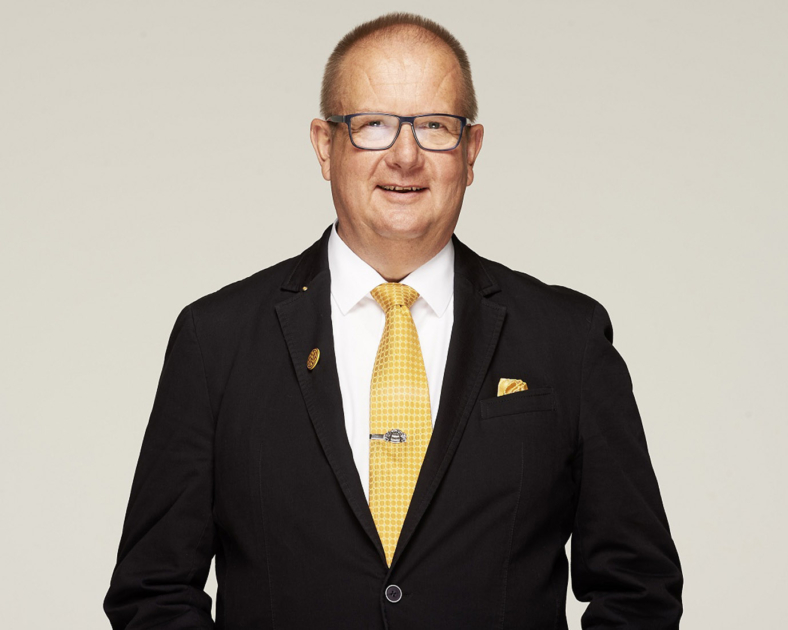 The whole Weyermann® team warmly congratulates Thomas Kraus-Weyermann, Weyermann® management fourth generation, on his birthday!
Thomas Kraus-Weyermann manages the Bamberg-based family business together with his wife Sabine Weyermann. The two met while studying at Weihenstephan, the Oxford of brewers.
After successfully graduating with a degree in brewing, he studied at the LMU Munich. The degree in business administration qualified him further. Before joining the management of Weyermann® Malts in 1991, Thomas Kraus-Weyermann proved himself in the industry. He showed his talent at the König-Brauerei in Duisburg and at the Kronen Privatbrauerei in Dortmund.
He has now been leading our company for over 30 years – especially in the areas of sales and technology. Whether through customer visits all over the world, trade fair appearances, or lectures – our humorous Weyermann® President contributes to the family business day after day, always thinking outside the red and yellow box.
He has already been invited as a co-author by different experts of the beer scene. Just last year, he published the book "Dark Lagers" together with Horst Dornbusch. The book deals with one of the oldest types of beer in the world, the dark lager in all its variations.
Thomas Kraus-Weyermann is a member of Rotary and donates to many organizations and associations in the name of Weyermann® Malts true to the motto "Focus on people". Our boss is interested in many things. He is passionate about vintage cars, malting barley, and therefore especially beer and whisky. He loves to spend his free time at the beautiful Adriatic Sea or in the historical holiday village Dürrwies®.
We wish our boss a wonderful birthday today. May his year be filled with health, love, laughter, great ideas, positive energy, and ongoing success!
https://www.weyermann.de/wp-content/uploads/2022/02/Portrait_Thomas-Kraus-Weyermann.jpg
1102
1378
Silke Thomas
https://www.weyermann.de/wp-content/uploads/2019/01/weyermann-logo-brdr.png
Silke Thomas
2022-02-01 08:00:09
2022-02-03 08:27:33
The innovator of Weyermann® turns 65: President Thomas Kraus-Weyermann celebrates his birthday