New wet milling system and big bag unit for extract brewery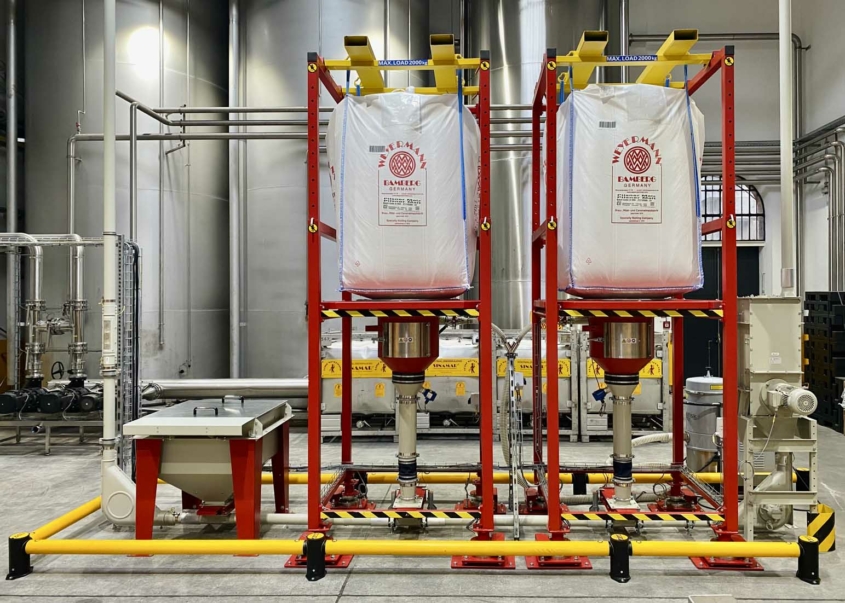 The next technical innovations go into operation at our Heinz Weyermann® extract brewery! A new wet milling system and a new big bag unit will further improve the production of our SINAMAR® and the many Weyermann® malt extracts.
With our new big bag unit, we are able to run different malt blends and produce conventional malt extracts as well as organic malt extracts for various customer requirements. The additional feeding segment also improves the possibility of dosing even the smallest quantities of specialty malts for individual recipes. This allows us to create tailor-made extract products for our worldwide customers!
The first step of production of our high-quality extracts starts with the new wet milling system: The gentle milling of the malt. Here, the modern and hygienic design offers the perfect conditions to guarantee the safe separation of the raw materials in the production of organic malts – excellent for the high-quality standards at Weyermann®!
We thank the participating companies Kaspar-Schulz, GEA, Künzel, and Actemium, and of course our hard-working maintenance team for this successful project!
https://www.weyermann.de/wp-content/uploads/2022/02/heinz-weyermann-extraktbrauerei-bigbag-station.jpg
1102
1543
Silke Thomas
https://www.weyermann.de/wp-content/uploads/2019/01/weyermann-logo-brdr.png
Silke Thomas
2022-02-10 10:00:41
2022-02-10 09:20:52
New wet milling system and big bag unit for extract brewery