Weyermann® Distillery on tour: "The Village & Pueblo del Ron" – whisky & rum exhibition Nuremberg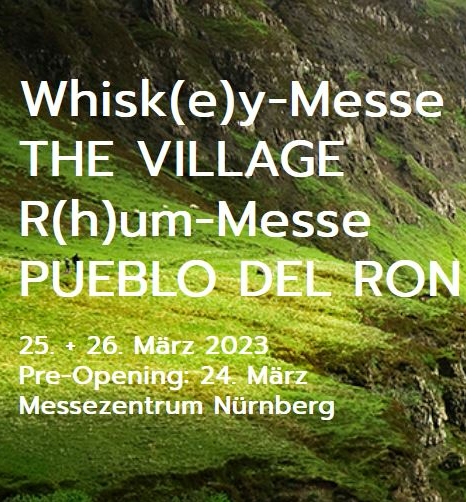 From the 24th-26th of March our Weyermann® distillery team will be present at the biggest whisky & rum exhibition in Germany for the 1st time, to showcase our awarded whiskys and rum to a broad expert audience.
The team around master distiller Philipp Schwarz is looking forward to presenting our Weyermann® whisky & rum specialties in their new Weyermann® distillery outfits to clients from all around Germany.
Of course, it will be possible to taste & buy our specialties on site.
The exhibition will run over the whole weekend:
24.03. – 05:00 pm -10:00 pm Pre-Opening
25.03. – 11:00 am – 07:00 pm All visitors
26.03. – 11:00 am – 06:00 pm All visitors
Decoration and equipment for the exhibition booth are ready and the team is highly motivated to present our Weyermann® distillery and its products.
Looking forward to meet & greet all the Weyermann® Fans in Nuremberg!
https://www.weyermann.de/wp-content/uploads/2023/03/The-Village-Pueblo-del-Ron-–-Whisky-Rum-Messe-Nuernberg-e1679638357324.jpg
502
466
Ebony Rogers
https://www.weyermann.de/wp-content/uploads/2019/01/weyermann-logo-brdr.png
Ebony Rogers
2023-03-24 07:12:47
2023-03-24 07:13:47
Weyermann® Distillery on tour: "The Village & Pueblo del Ron" – whisky & rum exhibition Nuremberg